Students and teachers can access Hour Republic using their Google account information, as follows:
FIRST-TIME USERS
1. Click to Register and then click this button: 

2. Select your Google account (e.g. name@gmail.com below):


3. You will be redirected to the Log In page below. Click the
Not Registered? Get Started Today link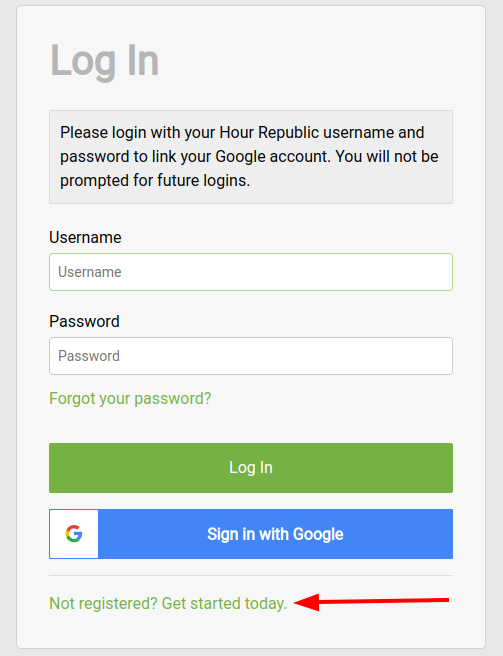 4. You will now be taken to the Google Registration page where Google will autofill a number of fields for you: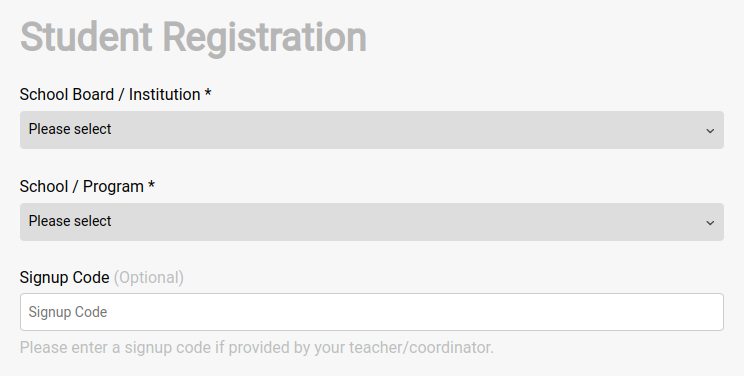 5. Fill out the fields then click the Register button when done
EXISTING USERS
If you already have an Hour Republic account, then please log in to your existing account in order to link your account with Google.
Once logged in, visit your Account tab and select the 

icon in the top left corner.
Next, click the 

and select the Google account you would like to link.
If you are already logged in to your Google account, then the accounts will automatically be linked. Otherwise, you will be requested to log in to your Google account to complete the process.