How do Students Sign Up?
1. Navigate to the Hour Republic home page and click Register in the top-right corner

2. Once on the registration page, fill out the information. Teachers / Coordinators will share a sign up code to input into the Signup Code field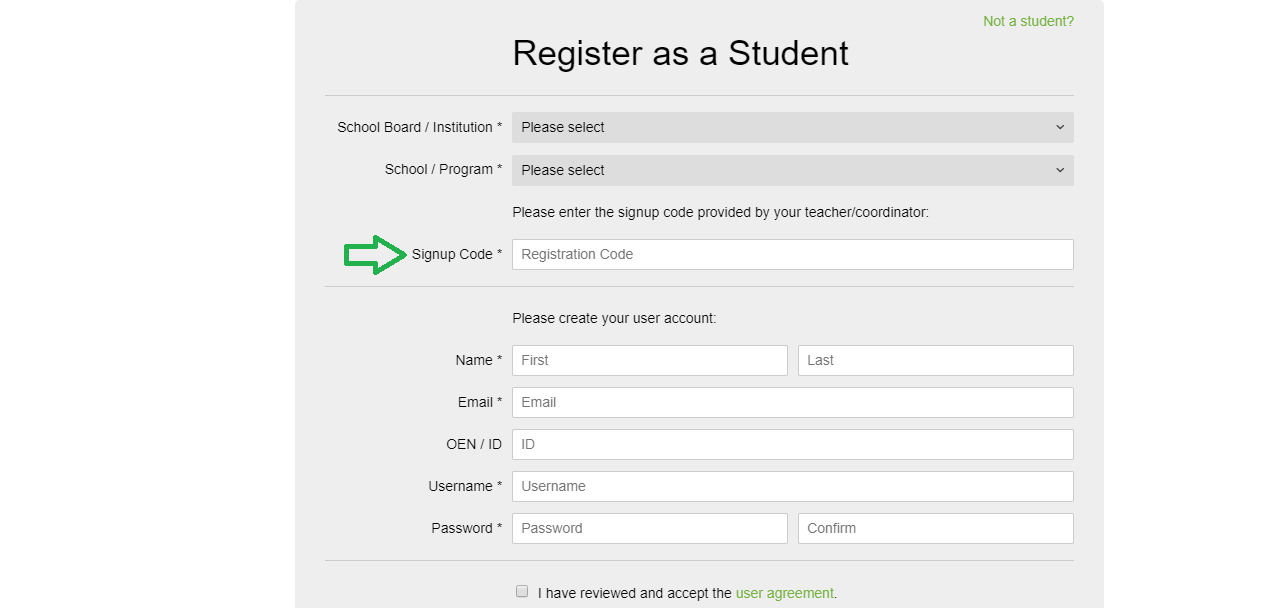 NOTE:
– Passwords require a length of at least 8 characters
– 8 character passwords require at least one special character
– Passwords with 9 or more characters don't need any special characters, capitals or numbers.
– We recommend doing a password that consists of 2 random words followed by a 3 character number. For example, march-candle-492
3. Students can choose whether they would like to be on our mailing list and must verify the reCAPTCHA
4. Once everything is filled out, click Register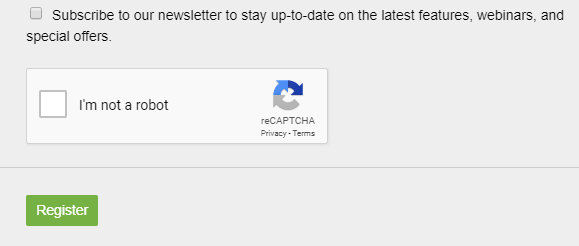 How Students Verify Your Account
1.Once a student registers, they are taken to a page notifying them that a verification email has been sent to the email they registered with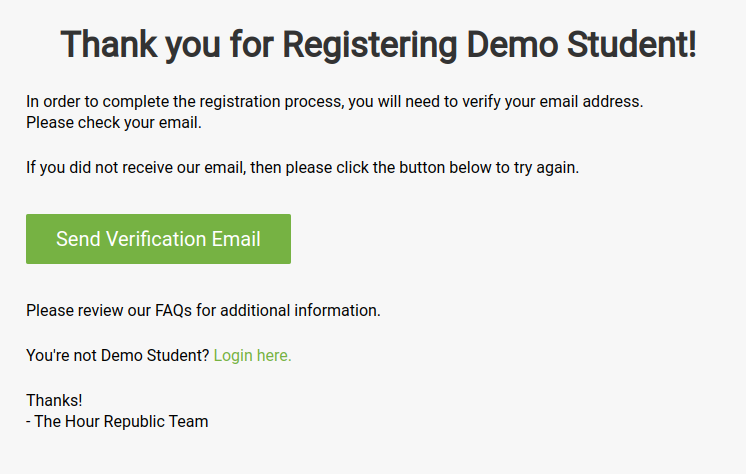 2.The student should receive an email allowing them to verify their account
NOTE:
If the student is not receiving the email there are a couple reasons for this:
The email got sent to their spam/junk or another folder (eg. Promotions) instead of their inbox
The student's email domain is not in Hour Republic's safelist.
A strict firewall has been setup for the student's email address so the email was blocked
If a student is having trouble receiving the verification email, please see section B) regarding how teachers can verify accounts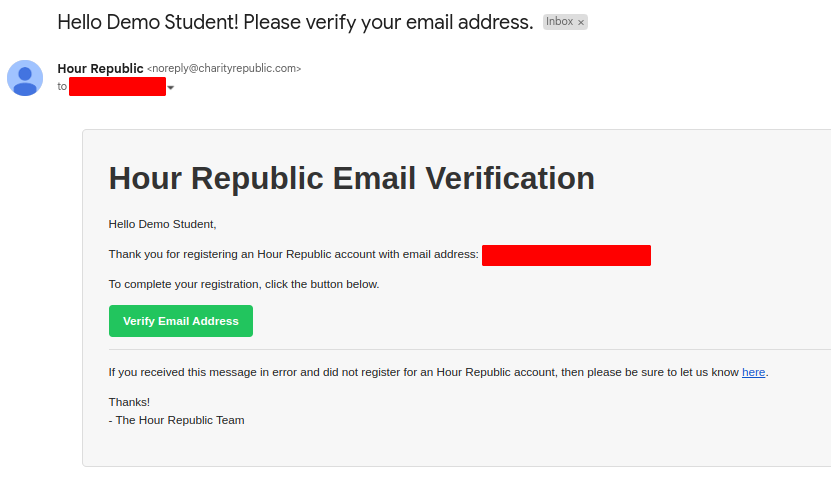 3. Once the student clicks the Verify Email Address button they will either be logged into their account or prompted to login and can now readily access their account. Keep in mind, a student can only login when their account has been verified
B) How Teachers can Verify Student Accounts
1.Teachers can verify student accounts by going to the 

section
2. Unverified student accounts are set to a Pending status instead of the usual Active. To find the student, teachers need to ensure the Status Filter (which is set to Active by default) is set to 

 or 

3.The Status column can be used to help identify any Pending students. Once a Pending student has been located, click on their name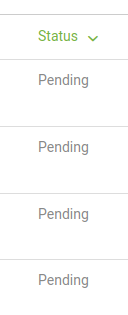 4.Click the Edit Student Profile icon 

 and make sure the General tab is selected
5. Scroll to the bottom of the page and select the 

 button which will set the student's status to Active and give them access to their account

6. After the account has been verified, the student can log in and be taken to their dashboard where they can begin logging their hours. Click Hours in the left-hand panel to get started.