A: Teachers can review Draft, Pending, and Verified placement hours and have the ability to Verify logs, Reject logs, or Comment on specific weekly log (these buttons appear at the bottom of a weekly log).
Teachers can also review messages posted by the employer to the student after the hours have been verified or declined (also at the bottom of a weekly log).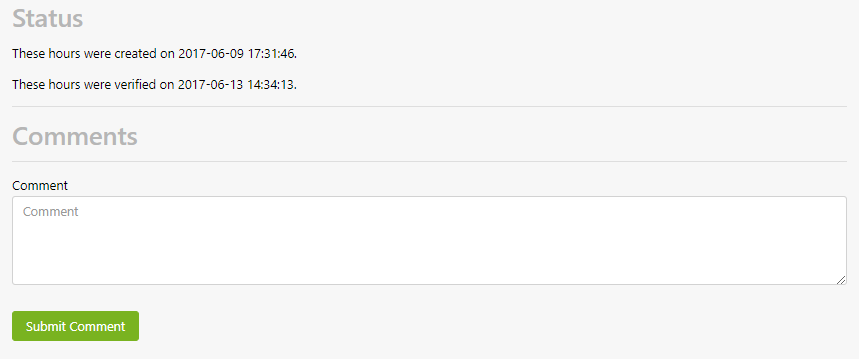 Approve weekly logs that have been verified clicking the x on the right of the weekly log. It will become a green check mark when approved.

Teachers also have the ability to modify Verified Logs. The steps to modify a log are as follows:
1. Select the student log that you would like to modify
2. Click the 

button (bottom-right of page). This will turn the log back into 'draft-type' status, allowing you to make changes to the contact information and hours.
3. Edit the log
4. Click 

 to save and approve of the hours
Note:
What is the difference between

, and 

?
– When clicking

, the hours are submitted to the placement supervisor, and become "
Pending
" hours
– When clicking 

a teacher/coordinator is approving the hours, and the hours become "
Verified
" (only teachers/coordinators have access to this button)