Can't remember your password? Please follow the instructions below:
1.On the Hour Republic Home Page, click Log In

2.Click on Reset Password button

3.Enter your email, then click Reset Password, and you will be sent an email containing your new password

Tip
If you would like to update your newly reset password into something that is easier to remember, then follow these steps:
1. Visit to your Account Settings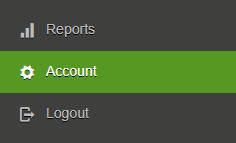 2.Change your password in the Password field

3.Click 

Forgot your username and/or the email address for your account?
Students can ask their teacher/coordinator to send them a temporary password.
In the Students section, you will notice 3 dots to the right of a student name 
Click the 3 dots, and select Reset Password in the drop-down.                                    This sends the student a temporary password.
Tip
Teachers can find a student's username in (i) the main Students section (see Username column) or (ii) the student's General page under their Student Profile.