#1: Click on the Forms link in Hour Republic to create a new form

#2: Click on the type of form you would like to create (e.g. Learning Plan)

#3: Complete the following 6 fields, and Save
Type in student name and select
Choose Course from drop-down
Type in employer name and select                                                                                      *If an employer, contact or position are missing, then click the + symbol to add any missing information to the employer database directly from the form.

Select Contact (this is the placement supervisor; if missing, click the + symbol)
Select Position (this is the job role of the student; if missing, click the + symbol)
Select semester (if different than default)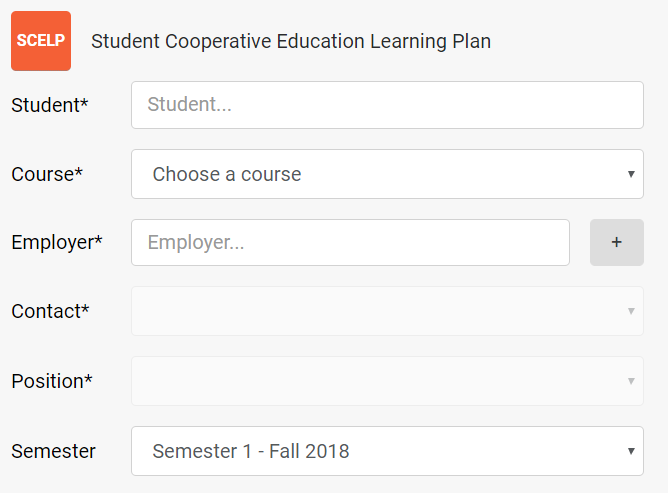 #4. All new forms will appear under Recent Forms. Click on the desired student's form.

The following fields will be auto-selected based on selections for this student in previous steps (e.g. Form, Student, Employer, Position, Contact, Course).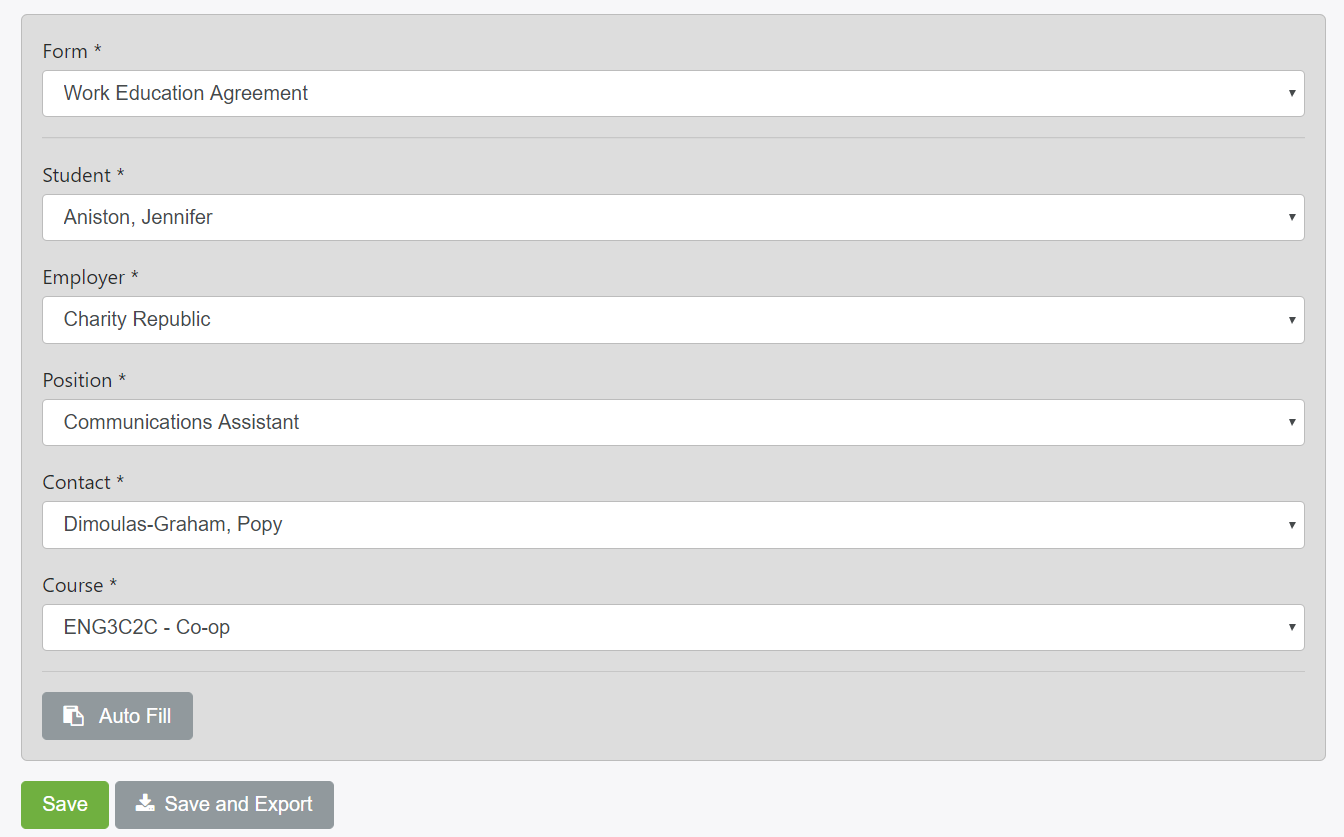 Ensure all of the above fields are auto-selected before selecting the Auto Fill button (see screenshot above).
6. Click the 

 button to auto-fill the form, then Save.
7. Click Save or Save and Export. The learning plan will export to PDF or HTML.  Note, if the learning plan does not export, please ensure that your pop-up blocker is turned off [see FAQ].
ADVANCED SEARCH & FILTERS
Access the following sections (bottom-right):
– All Employers
– All Students
– All Forms
– All Plans
– Reports
– Course Favourites

COPY a FORM
You can copy a student's form or learning plan to use for another student. Simply press Copy > complete the 6 fields for the new student you wish to copy the information to > Save