Teachers and students can choose the order of their form icons in the Forms section.
Under Recent Forms, click the Re-order button. This will allow you to re-arrange the order of your forms (e.g. SCELP, WEA)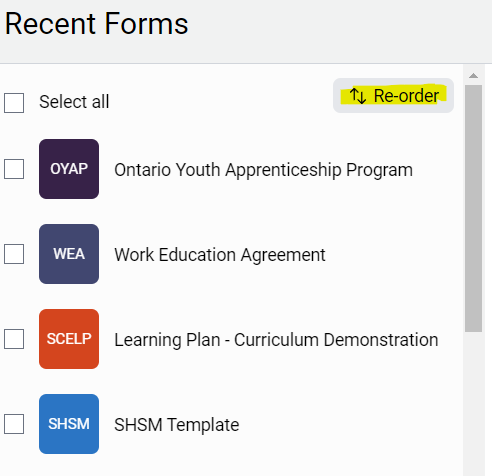 2. Use the Up or Down arrows to arrange the forms in the order you prefer them to be displayed.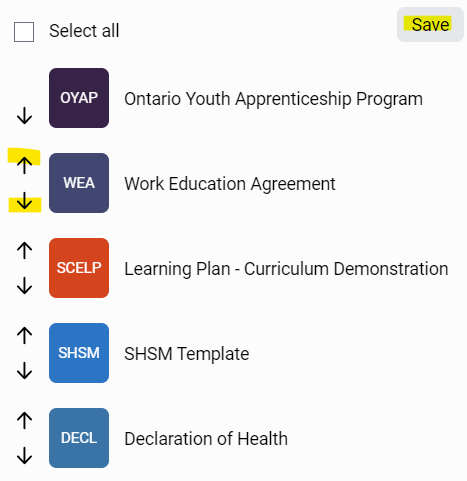 3. Click Save to complete the process