#1. Navigate to the Hour Republic home page and click Register in the top-right corner

#2. Click the Sign up with Google button
Only use the email address assigned to you by your school district or institution. Do not use your personal email address unless told otherwise.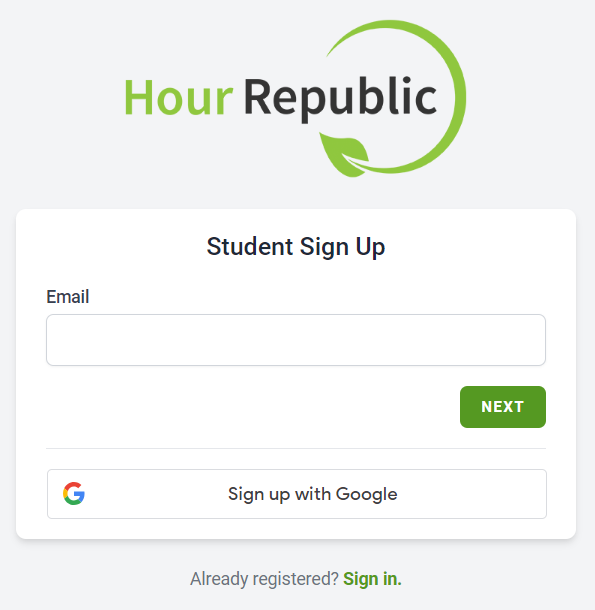 ➡️ You might also see Google in the top-right of your screen (depending on how Chrome is configured). If so, click the Continue button. 
#3. Select your Google account.
If your email account does not automatically appear, then select Use another account

#4. Enter your school-assigned Email address (or confirm that it is accurate), and click Next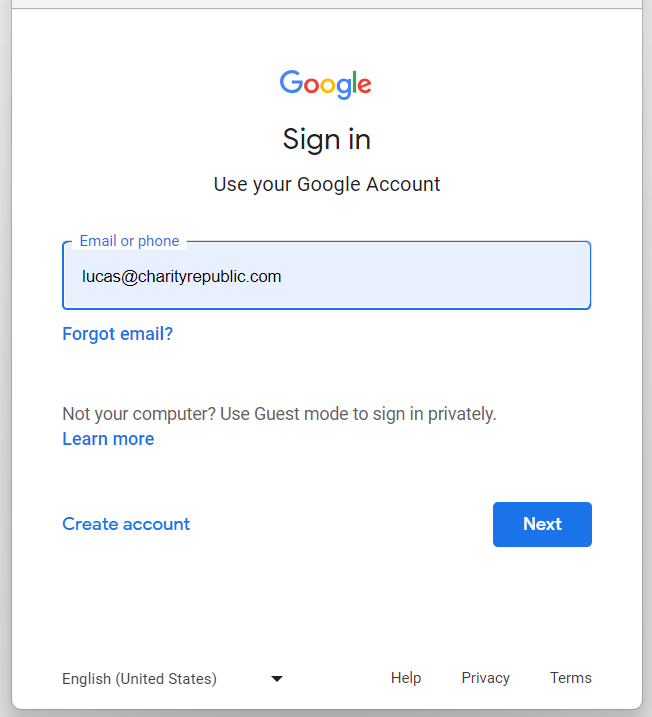 #5. Enter the password associated with your Google account, and click Next, then Confirm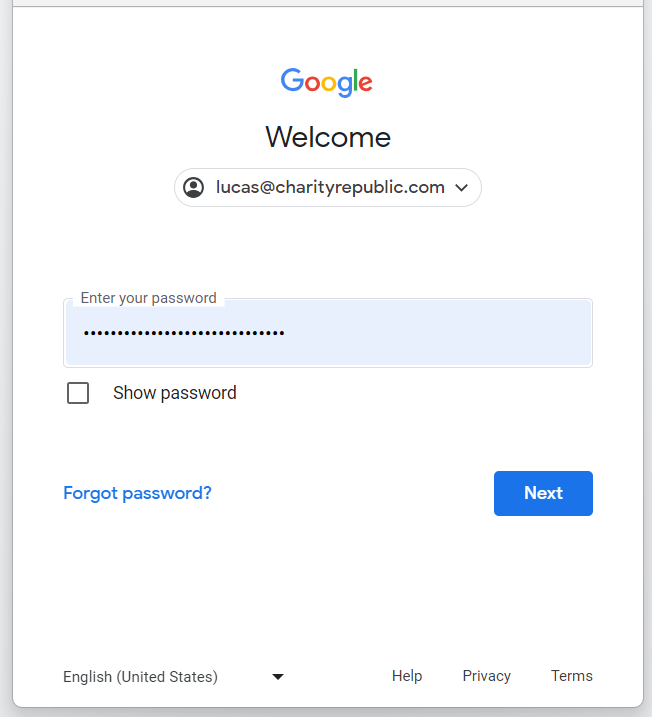 #6. Select your School District or Institution as well as your School or Program, and click Next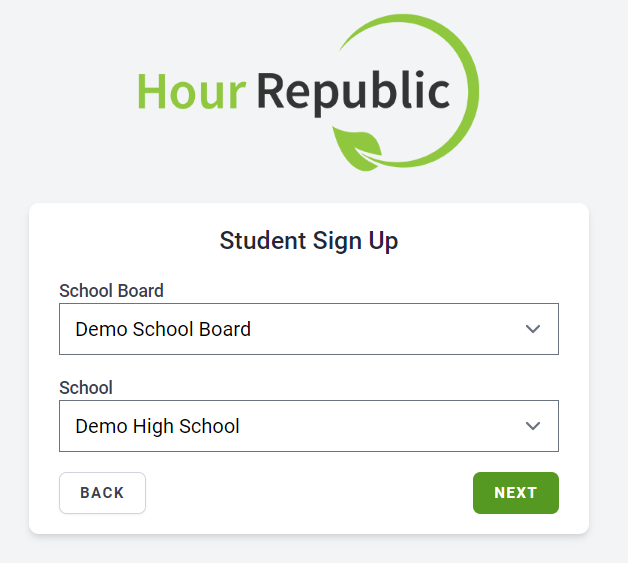 ➡️ If the email domain that you tried registering with does not match, then you will see a message like this: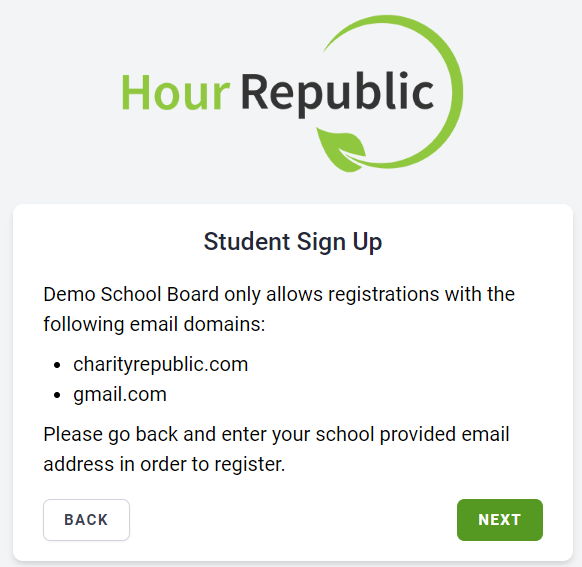 #7. Complete the registration form and click Next
Password Tips
– Passwords require a length of at least 8 characters
– 8 character passwords require at least one special character
– Passwords with 9 or more characters don't need any special characters, capitals or numbers
– We recommend creating a password that consists of 2 random words (or more) followed by a 3 character number. For example: word-word-word#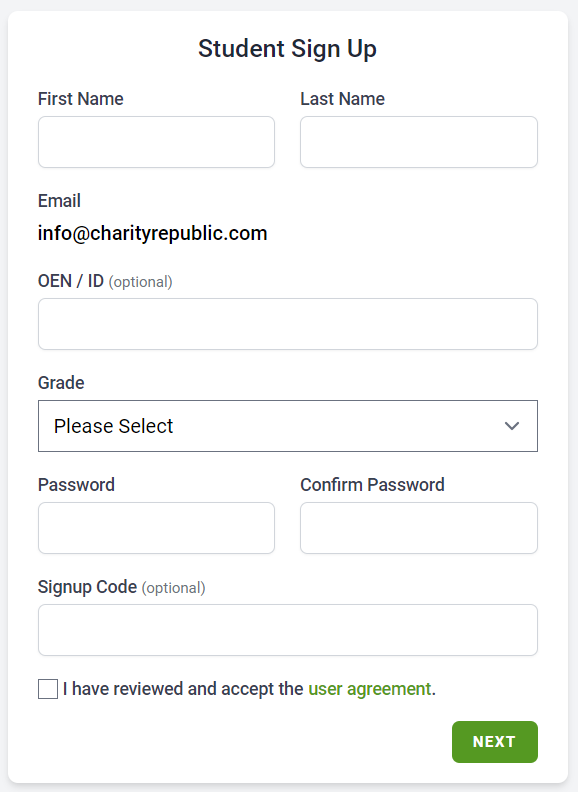 Congratulations and welcome to Hour Republic! 😀
==========
Already have an account?
If you registered for an Hour Republic account previously, then you will be redirected to the login page. Please login, or reset your password if necessary.